Headlines!


3-25-03
Finis Coronat Opus
3-23-03
Cartoons of the Day
3-17-03
Oscar Pool & Rice-Mates
3-13-03
Crossroads of Twilight
3-8-03
Unreal II & Prospects of War
2-28-03
Mr. Roger's Neighborhood
2-16-03
Shanghai Knights
2-14-03
Song of the Week
2-2-03
Space Shuttle Columbia
1-27-03
Links & Sweepstakes Results
---
Rice's Crash Ticker
(Since 2-7-01):
13
Last Recorded Crash:
3-20-03
---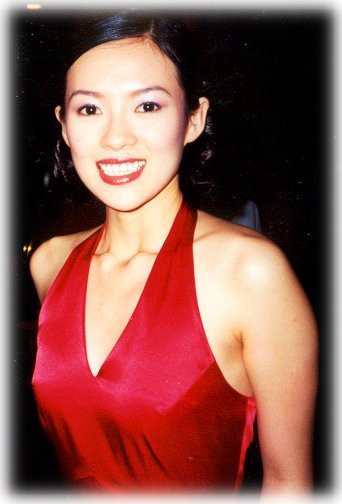 ---


RICE WORLD 2003 OSCAR POOL
By: Gerry Wang
You know the drill. Pick the winners to the 6 major categories, and win the grand prize. Personally, I think THE LORD OF THE RINGS: THE TWO TOWERS got bent over, its asshole lubricated, and rammed. No directing nod for Peter Jackson? No adapted screenplay nod?
I admit I haven't seen practically any of these sorry movies. I saw THE HOURS for free, and it was one of the worst pieces of crap I've ever had to sit through. Somehow they uglified perfectly doable actresses like Nicole Kidman and Julianne Moore. Fuck. And I saw one minute of CHICAGO before retching and leaving. I got a bad feeling about CHICAGO. Best Picture belongs to TTT. There is no justice.
The deadline to enter is March 23, 2003 @ 5:30 PST. You may re-submit to overwrite your old entries if you change your mind before the deadline. I have no idea what the prize is yet, but I got a new and sealed David Meece's "The Odyssey" CD for anyone who wants it. Wait! I have a new, sealed copy of SILENCE OF THE LAMBS on VHS. A great psychological thriller right there. That can be the prize, although mailing it will be a bitch. Oh well. Since this is the last contest Rice World will ever have, we can go out w/ a bang.
(Update: We have determined the grand prize to be a brand spanking new and crisp $5 bill! Of course, if you prefer either of the above prizes, just let us know.

)